Book Review: the best books I've read in 2015
2015 holds a new personal record, 32 books read. This year, however, only 12 of them received 4 to 5 stars in Goodreads from me. Those are the books that I will discuss here. For all the others, you can check out my Goodreads account.
In this exact order, the best books I've read in 2015: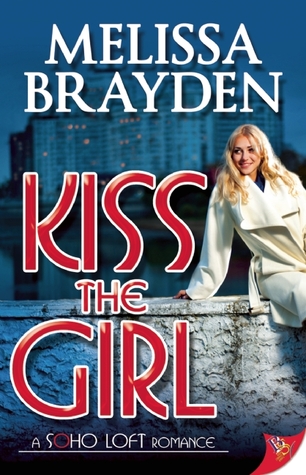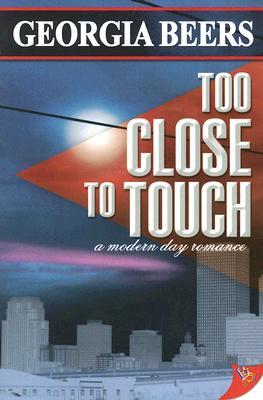 1. Crash & Burn by Lisa Gardner
Genre: crime, mystery
Nicky Frank is in a car accident. She manages to crawl her injured self up from the dark, wet ravine for one purpose: to save Vero. Only later, her husband reveals that the little girl doesn't exist. Or does she ...
Some parts of the story had me glued to the pages, other parts had me reading with tears in my eyes, more than a few times I had to gasp for air and from time to time there was nothing else to say than "damn, that woman can write". The book kept me guessing from beginning till end and it took me on a rollercoaster of emotions, both the characters' and mine. I loved it!
2. The Impossible Lives of Greta Wells by Andrew Sean Greer
Genre: war, lifeof, adventure
It's 1985 when Greta Well's doctor prescribes a sort of shock therapy for her. This procedure has an unusual side effect and she finds herself, with every treatment, travelling in cycles through 1918, 1941 and 1985. She finds different versions of herself, her loved ones and the world she lives in. Which version fits which Greta best is what they have to figure out before the treatments end.
Once in a while you stumble across a book that gets completely under your skin, it leaves you breathless and wordless. This book was that to me. And all I wanted to do, was read it again.
3. The Paying Guests by Sarah Waters
Genre: lgbt, crime
No one really wants to share their house, but Frances and her mother have more costs than income and therefore decide to take in lodgers, called paying guests in more respectable circles. It's 1922 in a London still recovering from the war. Mr and Mrs Barber are a young, seemingly happy couple. But once a house becomes a home, masks tend to fall off, passion stirs and actions can have devastating consequences.
I waited a long time for the paperback version of this book, but it was well worth the wait!
I love the way Sarah Waters can bring a story come to life. The first half of the book the story is about the life of the characters in it, nothing more, yet very well told. Then halfway through, something happens and we find ourselves in a sort of old-English crime story. I loved it!
4. I Am Pilgrim by Terry Hayes
Genre: crime, adventure
A young Saudi Arabia boy watches the beheading of his father and the years after how his family becomes more and more Western. His journey to become a jihadist and a doctor take him all over the world to ultimately become The Saracen. He leaves a ,seemingly unrelated, trail of human guinea pigs behind him as he perfects his deadly weapon to bring America to its knees.
A formerly US intelligence agent is drawn back into the life to prevent just that. He is Pilgrim.
It's a long book with a lot of chapters. Lots of these chapters aren't really new chapters, but actually just the next sentence of the previous chapter. These chapters, however, make it a breeze to read a book this long. It's really well written, fast-paced and even though you notice that it's written by an American, it's a good story. I loved reading this book. I didn't want it to end, even after all those pages :).
5. After Mrs Hamilton by Clare Ashton
Genre: lgbt, romance, mystery
One evening, Clo,a high-end escort in London, is sent to the hotel suite of the mysterious Mrs Hamilton. They share a connection so strong that Mrs Hamilton secretly follows her home. What Mrs Hamilton didn't expect was the old woman who was in the house with Clo. Can the desire to love overcome the gruesome past between two families?
After meeting Mrs Hamilton I searched half the book to meet her again. Once I did, I just kept on reading till the book was finished and it was 4am. I guess, Mrs Hamilton even had an impact on me, it's that well written! I loved it!
6. The Night Watch by Sarah Waters
Genre: lifeof, lgbt, war
In this book four characters move back in time from 1947 to 1941, living through the war in London. We already know how they ended up, what the consequences of their actions were and as time takes us back we learn about those choices and actions that defined that future.
The writing is exceptional, such a pleasure to read! I spent quite a long time reading this book, so I got invested in the story and it often broke my heart. The one thing I missed, though, were chapters. The book has 503 pages and it has 7 chapters in it. It gave the story an extra long feel.
7. Ten Little Lesbian by Kate McLachlan
Genre: crime, mystery, lgbt
Ten women arrive at the lesbian-owned Adelheid Inn, the question is: how many of them will leave it ... alive? The countdown slowly begins when one is killed. The countdown continues when a mudslide closes the only road out and another one is attacked, then another one goes missing and everyone's pointing fingers. But are they pointing at the killer or the next victim?
I truly enjoyed reading this book! There were a few less lesbians to count down to (10 little lesbians, 9 little lesbians, ...) than I'd hoped for, though. It was a mystery with some humor on the side that had me guessing till the end. I loved it!
8. Kiss the Girl by Melissa Brayden
Genre: lgbt, chick-lit, romance
This is the first of three books in the Soho Loft series. Four friends met in college and now together they own an advertising agency in a Soho loft in New York. Each of them with a different skill set, together they make a well-oiled machine. This first book is mostly about Brooklyn and how she can't but does find love with one of their biggest competitors.
This was such a pleasure to read! Some parts were a bit over the top, but all the pieces of the story did all work wonderfully together! The cover of the book made me doubt whether I should buy it, but I'm so glad I did!!
I've also read the second book in the series in 2015, but with a 3 star rating, it didn't make it on this list. I already own the third book and will read it in 2016, I have high hopes for that one!
9. Missing You by Harlan Coben
Genre: crime
NYPD detective Kat Donovan is still haunted by the unexplained murder of her father 18 years ago and the break-up with her fiancé around the same time. When her ex-fiancé suddenly appears back on her radar through an online dating site, she can't stop herself from reaching out to him. But the person she talks to isn't who she thinks he is and by persuing it she finds herself in the middle of monsters preying on the weak and lonely.
Coben knows how to fascinate, how to grab your attention and curiosity and run with it. I loved spending time with this book. The pages flowed and I could hardly put it down. A good and gripping story.
10. Rest Home Runaways by Clifford Henderson
Genre: adventure, lgbt
Who ever really chooses to be in a rest home? 86 year old Mac is urged to escape it by his late-wife who is still taking to him. When given the opportunity on a field trip to a shopping mall, he steals a car and starts on a journey with her. Concerned for his safety, a group of rest home women borrow the van that got them there and start on an adventure of their own. Meanwhile, his daughter is also out there looking for him.
I really enjoyed reading this book! I'm not much a fan of open endings, though. This book certainly has that. You live through the adventures of 3 groups of people, but nothing really gets resolved. The journey was awesome, but when the book ended, I knew as much about the ending as I knew half way through the book. I want to know more! Maybe a sequel?
11. Too Close to Touch by Georgia Beers
Genre: lgbt, romance, chick-lit
Gretchen Kaiser is a workaholic executive who doesn't really do love, she gets a new position within the company and starts to settle in. Kylie O'Brien is one of her administrative assistents she gets with the job and she's a real romantic. Kylie finds Gretchen attractive, but also cold as ice. Read on as the ice starts to melt.
This book was such a pleasure to read! I just couldn't put it down.
12. Siices of Life by Georgia Beers
Genre: lgbt, lifeof
This is a collection of connected short stories. We go from one person to another rather quickly, giving us a glimpse of their thoughts and who they are before going to a next one that crosses their path.
I really enjoyed these stories. There were quite a few characters I wanted to know more of, though. It was nice how the ending connected with the beginning and completed the circle. Fun read!
2016-01-03 13:00:18
< Back